Announcements (November 2018)
● Music Council is organizing a Raffle event at Aldershot's Winter Concert on Thurs, December 13th. If you are able to donate a raffle item, please email Ms. Kang. We would greatly appreciate your support!
● Congratulations to Maia Phillips, Sienna Summers, Chloe Champredon, Karin Zulerons, Jaxon Green, Connor Collington, Lene Wong, Joanne Lee and Lucy Shin for being part of the Music Council team this school year (2018-2019).
● Thanks to everyone that applied and auditioned for the Small Honour Ensemble. Congratulations to the following students who will be part of this new Honour Ensemble at Aldershot! - Sienna Summers, Cyndi Houghton, Shyla Ramadhar, Gwyn Cicci, Adam Spyridakis, Vanessa Switchuk, Chloe Stuart, Olivia Davenport, Kendra Simai, Jackson Haynes and Emma Haynes. Our first rehearsal will be on Tuesday, October 30th after school from 2:50pm - 4:00pm.
● Please join "remind" app if you are a member of Music Council and/or Senior Band and/or Small Honour Ensemble. ​
● If you want to purchase a Music Spirit Wear, please download the form (found on "music spirt wear" page), fill it out and pay on Cash Online
Powered by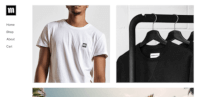 Create your own unique website with customizable templates.