Announcements (September 2018)
● Senior Concert Band rehearsal is on Wednesdays at 7am-8am. Grades 10-12s welcome! Grade 9s will have to join Junior Band in order to take part in Senior Band.
● Congratulations to Maia Phillips, Sienna Summers, Chloe Champredon, Karin Zulerons, Jaxon Green, Connor Collington, Lene Wong, Joanne Lee and Lucy Shin for being part of the Music Council team this school year (2018-2019).
● If you are interested in being part of a Small Ensemble group, please sign up on the music bulletin board. The audition will be on Tuesday, October 16th and Wednesday, October 17th. The audition piece is also up on the bulletin board.
● Please join "remind" app if you are a member of Music Council and/or Senior Band. ​
● If you want to purchase a Music Spirit Wear, please download the form (found on "music spirt wear" page), fill it out and pay on Cash Online
Powered by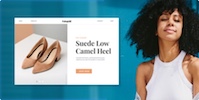 Create your own unique website with customizable templates.