Newsfeed
---
Honour Ensemble's Performance at Burlington Lion's Club (community event)
---
Come out to Aldershot's Winter Concert 2018!
---
Senior Concert Band at Halloween Concert
---
Honour Ensemble's First Performance at I-Stem Night
---
Aldershot Senior Band with multiple HDSB high school bands Performing at Burlington Humane Society Benefit Concert
---
Hey Aldershot!
Are you interested in forming an Ensemble? Ensembles perform at events like the Winter and Spring Concerts, along with Junior and Senior Band. They may be formed with any instruments you can get your hands on, including voice and piano. Once you have your group together, talk to Ms Kang to sign up for an audition spot. Auditions are in April. If you are selected, you will either play before or during the concert. Ensembles will be pre-approved to play during the concert. Good luck and see you with your Ensemble!
---
Come out to Aldershot's Spring Concert!
---
MusicFest Canada The Nationals
(Audio/Video Recordings and Live Streaming Access)
Following your adjudicated performance at MusicFest, use the link below to access audio and video recordings of participating ensembles from your school/community. Please note that it might take up to 24 hours after your ensemble's performance to process and share audio recordings, and up to three days for videos.
New this year, we are delighted to announce that we will be live streaming all adjudicated performances! Be sure to share the MusicFest Live Streaming page with your audience community—friends and family members who can't be there in person will be thrilled to be able to watch and support their favorite musicians from afar, and the virtual audience will inspire your ensemble to new heights!
Sincerely,
​
The MusicFest Nationals Organizing Committee
Link to Aldershot School's Recordings/Lien d'accès aux enregistrements de Aldershot School
---
Senior Band at The Nationals MusicFest 2018
---
Powered by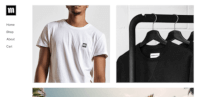 Create your own unique website with customizable templates.