Grades 10-12s welcome! Grade 9s will have to join Junior Band in order to take part in Senior Band. The band rehearses on Wednesday mornings at 7:00-8:00 a.m. The band competes at MusicFest every year and in the past has attended other events such as Halton Showcase, Band Extravaganza and takes an annual-end trip to Canada's Wonderland! We have two concerts within the school to showcase the hard work of the music department. The concerts take place just before the holiday break, and at the end of the school year. The band also showcases at Halloween Concert and various other school assemblies. Joining the Band is a great way to get involved in the school, and have a lot of great experiences in a fun and inclusive environment.
If any time students express an interest forming a small ensemble, they have the music department's full support. In the past, there has been flute trios, bands, vocal performances and even a strings ensemble. If they so desire, these ensembles have a chance to perform at the winter and spring concerts. Next school year 2019-2020, Ms. Kang will start another small ensemble of some sort (she will make the decision sometime this year) and students wishing to be a member of the small ensemble will need to audition in the month of September 2019.
Powered by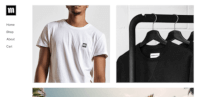 Create your own unique website with customizable templates.